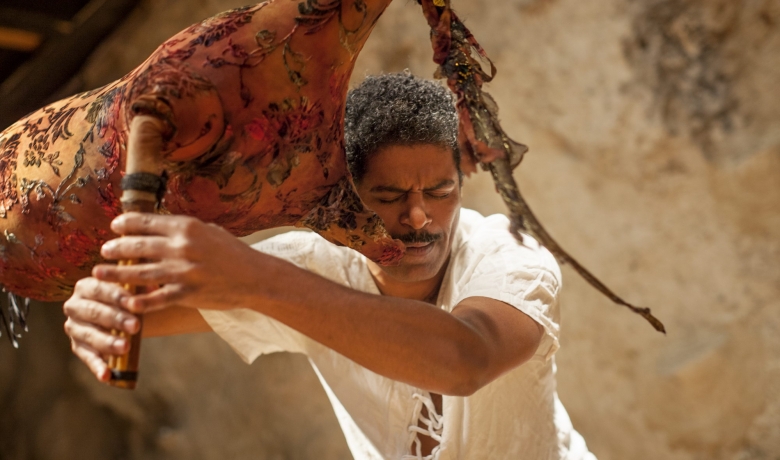 - Favoritos de octubre | Vientos del pueblo
- October favorites | Winds of the people
Suenan los tres discos favoritos de octubre para iniciar estas Mundofonías: el persa de raíces africanas Saeid Shanbehzadeh, la música de los pigmeos abatua de Ruanda y la fanfarria catalana Biflats. Seguimos con diversos sones populares europeos, desde Albania, Hungría, Bretaña y España, felicitando a Glitterbeat Records por el premio WOMEX al mejor sello discográfico; a Javier Ruibal por el Premio Nacional de las Músicas Actuales y anunciando la actuación del cantaor Manuel Gerena en Madrid, en el 75º aniversario de la muerte del poeta Miguel Hernández en las cárceles franquistas.

We start playing the three Mundofonías' favorite albums for October, by Persian with African roots Saeid Shanbehzadeh, the music of the Abatwa Pygmies from Rwanda and the Catalan fanfare Biflats. We continue with more popular European tunes from Albania, Hungary, Brittany and Spain, congratulating Glitterbeat Records for the WOMEX Label Award, and also Javier Ruibal for the national contemporary music award in Spain. We also announce the flamenco singer Manuel Gerena's performance in Madrid, commemorating the 75th anniversary of the poet Miguel Hernández' death in Franco's jails.
Favoritos de octubre / October favorites
Saeid Shanbehzadeh - Djadou - Pour-Afrigha
Emmanuel Habumuremy & Ange Kamagaju - Ihorere - Abatwa (The Pygmy): Why did we stop growing tall? [VA]
Biflats - Justícia poètica - Catalan fanfare!
Vientos del pueblo / Winds of the people
Saz'iso - Tana - At least wave your handkerchief at me
Asaran Earth Trio - Két dal - Why should your heart not dance?
'Ndiaz - Blev Hir - Son'rod
La Malquerida - La malquerida - Postdata
Javier Ruibal - Perla de la medina - Contrabando
Manuel Gerena - Vientos del pueblo me llevan - Manuel Gerena con Miguel Hernández
Bab Assalam - Alhajane - Zyriab
Foto: / Photo: Saeid Shanbehzadeh
La información de cada pieza se presenta en este formato: Artista/Grupo - Canción - Álbum.
Each track's info is presented in this format: Artist/Band - Track - Album