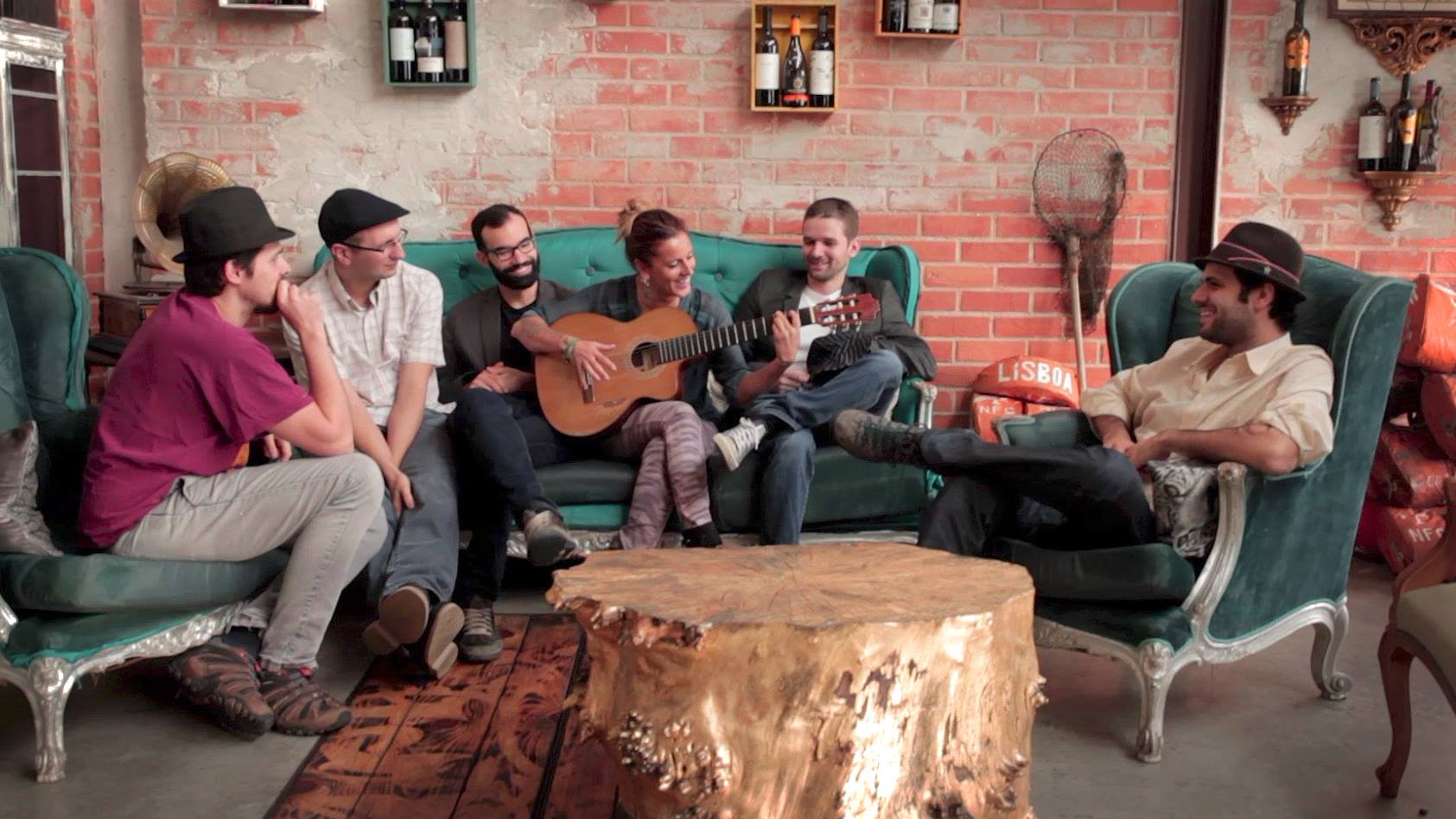 - Del Tajo al Ganges
- From the Tagus to the Ganges
Abrimos en Lisboa con el adelanto del nuevo disco de Melech Mechaya, siguiendo con cantos que nos llegan de Zaragoza, Valencia y Baleares. Saltamos a Nueva York, con la energía bhangra de Red Baraat, para continuar con voces femeninas de Bangladés e Irán; en este último caso, con el proyecto Young Iranian Female Voices.
We start in Lisbonne, previewing Melech Mechaya's new album, and, after it, some tunes and songs from Zaragoza, Valencia and the Balearic Islands. Then we jump to New York, with Red Baraat's bhangra energy, to continue with some female voices from Bangladesh and Iran - in this last case, those participating in the project Young Iranian Female Voices.
Melech Mechaya - Un puente [+ Lamari de Chambao] - Aurora
Orquesta Popular de La Magdalena - Asturianada - Flamenco diásporo
Apa - Cosins germans - Flamencianes
Cap de Turc - Sa porquerola - Cap de turc
Red Baraat - Tunak tunak tun - Bhangra pirates
Nilufar Yasmeen - Se chale gechhe - Abar bhalobashar sadh jage
Young Iranian Female Voices - Yaraliam [Ooldouz Pouri] - Songs in the mist
Young Iranian Female Voices - Morgh e sahar [Mahsa Azizmi] - Songs in the mist
Young Iranian Female Voices - Masnavi shoor [Maryam Lamei] - Songs in the mist
(Young Iranian Female Voices - Avaz e afshari [Sahar Mansourzadeh] - Songs in the mist)
Foto: / Photo: Melech Mechaya & Lamari de Chambao
La información de cada pieza se presenta en este formato: Artista/Grupo - Canción - Álbum.
Each track's info is presented in this format: Artist/Band - Track - Album