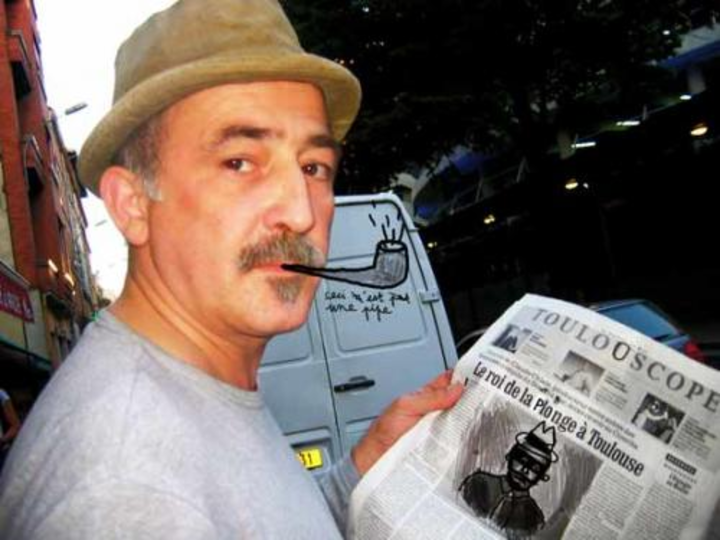 - Desembarco en París y en Marsella
- Landing in Paris and Marseille
Acompañamos diversos desembarcos en París y en Marsella, en alguno de los cuales estará el equipo de Mundofonías presente. Primero, el desembarco bretón y global, celebrando los 10 años del sello Hirustica con las actuaciones de Serendou y Kazut de Tyr en Paris. También en París desembarcará la cultura de la región gascona de Bearn, con Accents du Sud y actuaciones como las de Du Bartàs o André Minvielle. Y nos iremos por úlltimo a Marsella, para adelantar algunas de las actuaciones que tendrán lugar en el Babel Med.
We talk about several landings that will take place in Paris and Marseille: Mundofonías' team will attend some of them. First of all, a Breton and global landing will take place in Paris, celebrating the 10th anniversary of the label Hirustica with performances by Serendou and Kazut de Tyr. The Gascon region of Bearn will also disembark in Paris, with Accents du Sud and performances by Du Bartàs, André Minvielle and some others. And we'll also land in Marseille, previewing some of the performances that will take place at Babel Med.
Serendou - Zinder - Zinder
Kazut de Tyr - Dabke de Loudia - Jorjuna
Du Bartàs - Distilacion - Cinc
André Minvielle - Rocarocolo - ¡Canto!
André Minvielle - L'Esquinade - La vie d'ici bas
André Minvielle - Le facteur d'accent - 1 time
Dezoriental - Terra Incognita - Terra Incognita
Uèi - Al mama - Compilation Babel Med 2017 [VA]
Pachibaba - Pou danse - Compilation Babel Med 2017 [VA]
K'Koustik - Gwadloupeyen - Compilation Babel Med 2017 [VA]
Bandadriatica - Pizzica balkan - Babilonia
Foto: / Photo: André Minvielle
La información de cada pieza se presenta en este formato: Artista/Grupo - Canción - Álbum.
Each track's info is presented in this format: Artist/Band - Track - Album