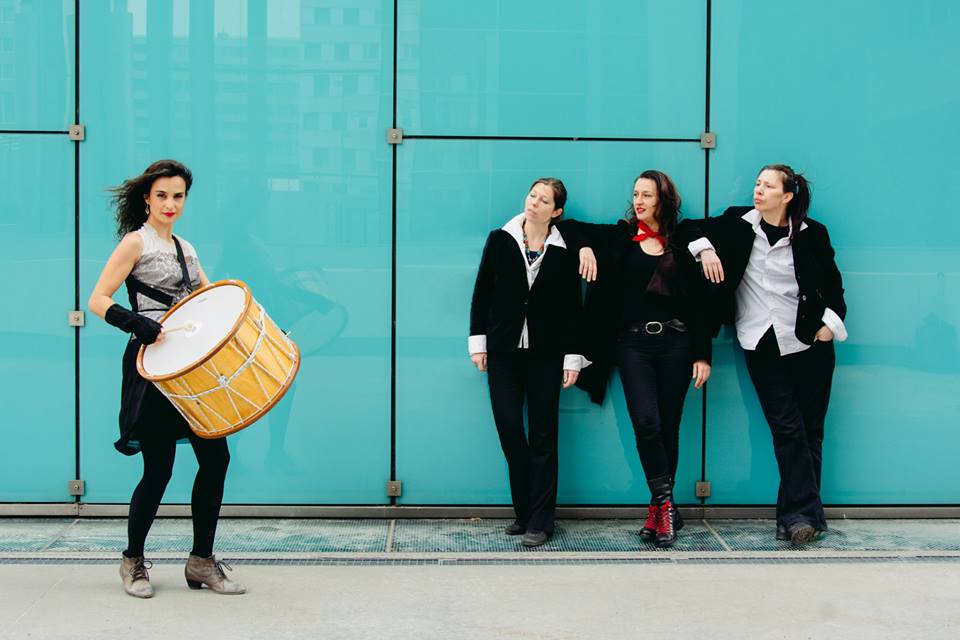 - Rudolstadt & Ethno Port
Suenan músicas que han sido protagonistas en la última edición de dos de los más importantes festivales europeos de músicas del mundo: Rudolstadt Festival, en Alemania, y Ethno Port, en Polonia. Escuchamos sones llegados del Oriente Medio, Colombia, África Ecuatorial, la Europa atlántica, la oriental...
We listen to the music that has been protagonist in the last edition of two of the more important European world music festival: Rudolstadt Festival in Alemania and Ethno Port in Poland. And we find tunes coming from the Middle East, Colombia, Equatorial Africa, Atlantic and Eastern Europe....
Madame Baheux - Dilmano, dilbero - Rudolstadt Festival 2016 [VA]
Lale Koçgün - Ser mala we da we da - Rudolstadt Festival 2016 [VA]
Dagan Ensemble - Etüde - Rudolstadt Festival 2016 [VA]
Paíto y los Gaiteros de Punta Brava - La gallineta - Rudolstadt Festival 2016 [VA]
retroVISOR - La puerca - Rudolstadt Festival 2016 [VA]
Las Áñez - Don Tomate - Rudolstadt Festival 2016 [VA]
Ndima - Akaya - Rudolstadt Festival 2016 [VA]
Germán López - Gorée - Rudolstadt Festival 2016 [VA]
Pulsar Trio - Seven horses and a hornet - Rudolstadt Festival 2016 [VA]
Startijenn - Strak ha pak - Rudolstadt Festival 2016 [VA]
Ionică Minune - Ca la acordeon - Ethno Port 2016 [VA]
Banda Nella Nebbia - Diamond disco - Ethno Port 2016 [VA]
Foto: / Photo: Madame Baheux
La información de cada pieza se presenta en este formato: Artista/Grupo - Canción - Álbum.
Each track's info is presented in this format: Artist/Band - Track - Album