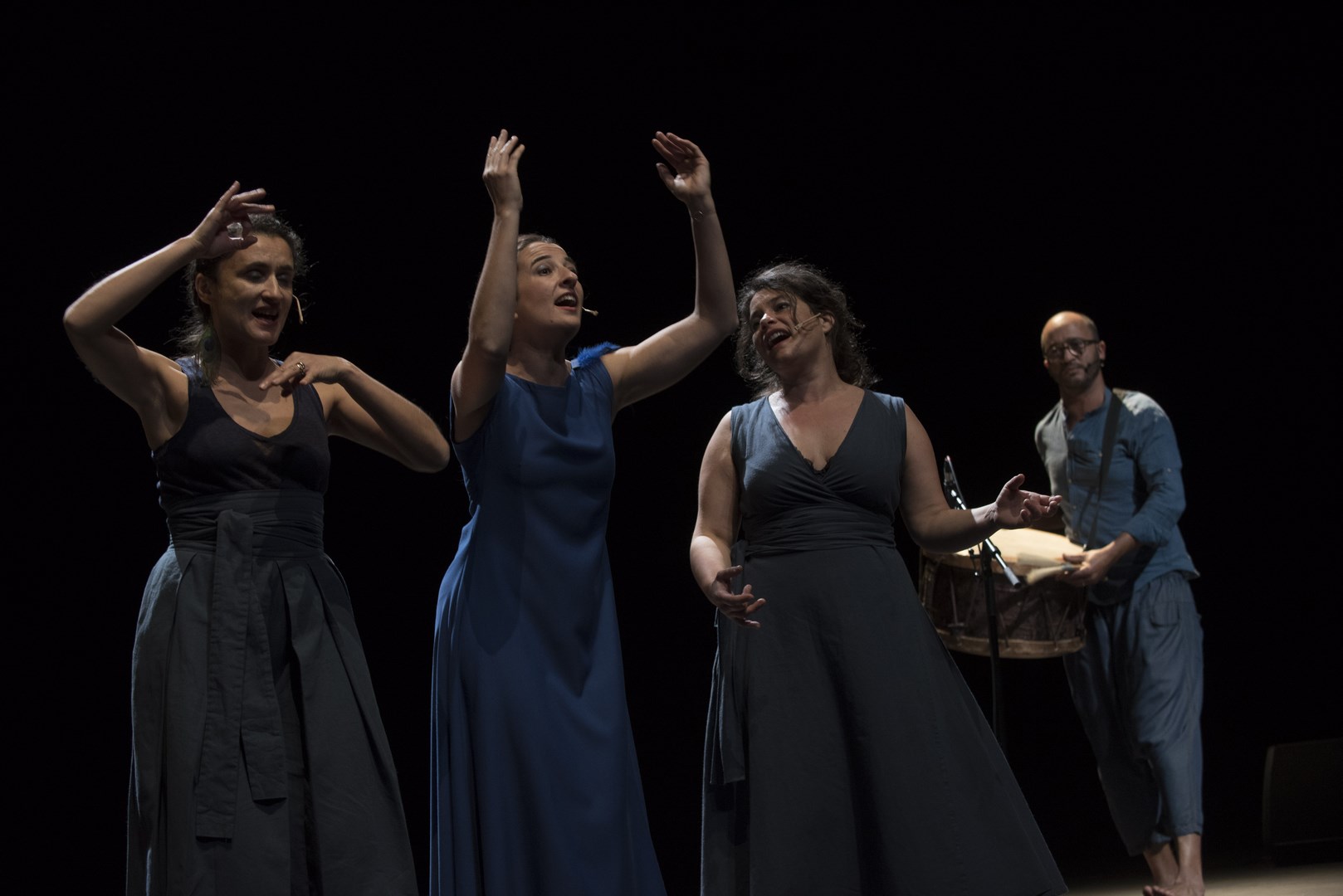 - Favoritos de septiembre | Escenarios y novedades
- September favorites | On stage and new releases
Comenzamos con los tres discos favoritos de Mundofonías de septiembre, a cargo de Chet Nuneta, propuesta vocal y global desde Francia, y de otras dos mujeres que atesoran tradiciones tan distantes y distintas como igualmente atractivas: la polaca Maria Siwiec y la venezolana Betsayda Machado con la Parranda El Clavo. Continuamos con el estreno del nuevo disco de Las Áñez, desde Colombia, que estarán presentes en el BOmm (Bogotá Music Market), así como con otros artistas que participarán en octubre en las presentaciones del WOMEX en Polonia desde Brasil, Bélgica, Grecia o el País Vasco. Completan el programa músicas venidas de Puerto Rico, Italia e India.
We start with the three September Mundofonías' favorite albums, by Chet Nuneta, a vocal and global proposal from France, and two more women that present musical traditions so different and distant as equally enchanting: Maria Siwiec from Poland and Betsayda Machado with Parranda El Clavo from Venezuela. We continue with the première of the new Las Áñez' album, from Colombia, to be presented at BOmm (Bogotá Music Market), and with other artists from Brazil, Belgium, Greece or the Basque Country that will be performing at WOMEX showcases to be held in Poland in October. We complete today's show with more music coming from Puerto Rico, Italia and India.
Favoritos de septiembre / September favorites
Chet Nuneta - Kat goneno - Agora: Chants migratoires
Maria Siwiec - Ścieżka - Śpiewaczka z gałek rusinowskich
Betsayda Machado & Parranda El Clavo - Merengada e' ron - Loé loá: Rural recordings under the mango tree
Escenarios y novedades / On stage and new releases
Metá Metá - Odara Elegbara - EP3
Las Áñez - No siendo más - Al aire
Brenda Hopkins Miranda - Muéveme el cafecito - Puentes
Black Flower - Bones - Artifacts
Dimitris Mystakidis - To moro mou - Amerika
Juan Mari Beltran - Hamarretakoetan - Basque music [VA]
Officina Zoè - La grazia - Live in India
Timir Boron Das - Are baikuntha batash - Bhawaiya [VA]
Nikos Tsiachris - Alcance (bulería) - Alcance
Foto: / Photo: Chet Nuneta
La información de cada pieza se presenta en este formato: Artista/Grupo - Canción - Álbum.
Each track's info is presented in this format: Artist/Band - Track - Album