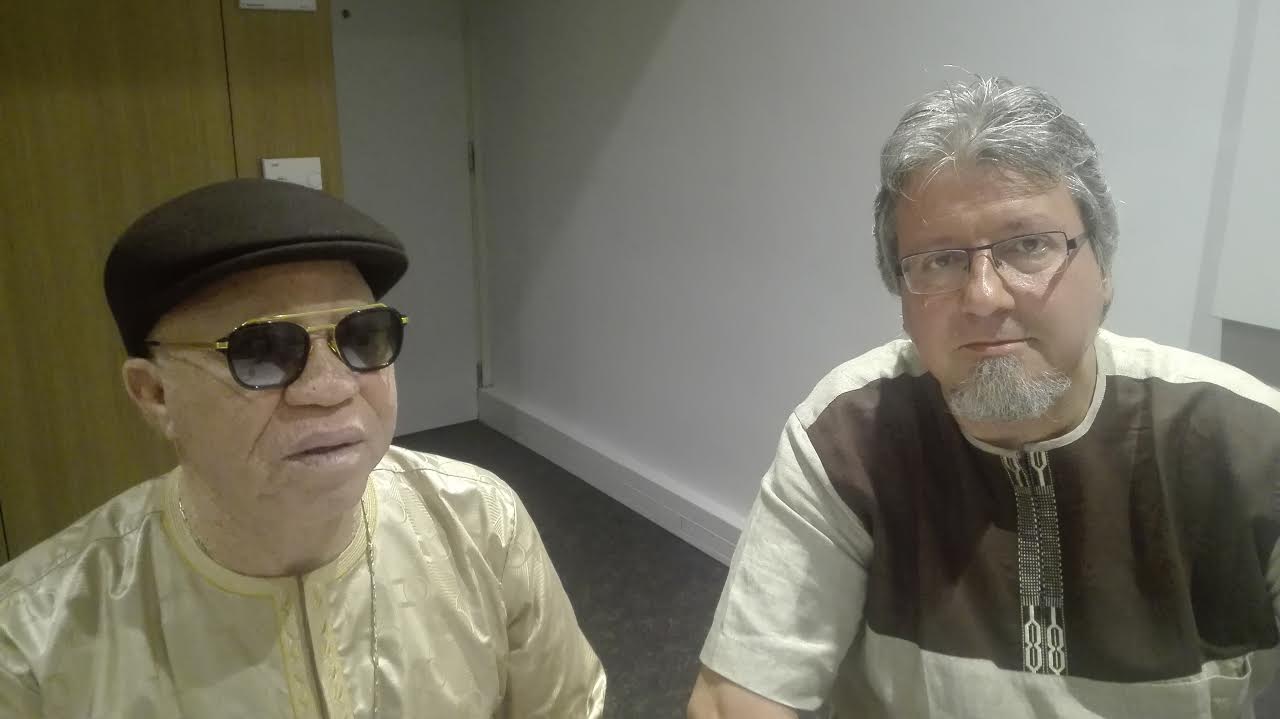 - Especial FEMUA, Costa de Marfil
- FEMUA, Ivory Coast, special broadcast
Programa especial con la crónica del festival FEMUA de Abiyán, Costa de Marfil, al que asistismos recientemente, y del homenaje a Papa Wemba, que falleció el año pasado en el escenario durante la celebración de este festival. Entrevistas con Salif Keita, A'salfo (director del festival) y representantes del grupo de Papa Wemba, Viva la Música, que terminó el concierto que el año anterior había quedado incompleto.
A special broadcast about FEMUA festival in Abidjan, Ivory Coast, that we attended recently, and about the tribute to Papa Wemba, who died last year on stage during this festival. Interviews with Salif Keita, A'salfo (the festival's director) and representatives of Papa Wemba's band, Viva la Música, that finished the concert that had remained incomplete since the last year.
DJ Léo - Toubabou dance
Papa Wemba - Azanga [+ Sekouba Bambino] - Forever de génération en génération
Papa Wemba - Baila kinzonzi - Forever de génération en génération
Tiken Jah Fakoly - Le prix du paradis - Dernier appel
Salif Keita - Yalla - Talé
Salif Keita - Baba - Mouffou
(Salif Keita - Souvent - Mouffou)
Entrevistas / Interviews: Salif Keita, A'salfo (director: FEMUA), Marie Laure Yaone & Cornely Malongi (managers: Viva la Música) Franklin Neymar (cantante / singer: Viva la Música) Ella Shungu (hija de: / daughter of: Papa Wemba)
Foto: / Photo: Salif Keita & Juan Antonio Vázquez en Abiyán / in Abidjan
La información de cada pieza se presenta en este formato: Artista/Grupo - Canción - Álbum.
Each track's info is presented in this format: Artist/Band - Track - Album