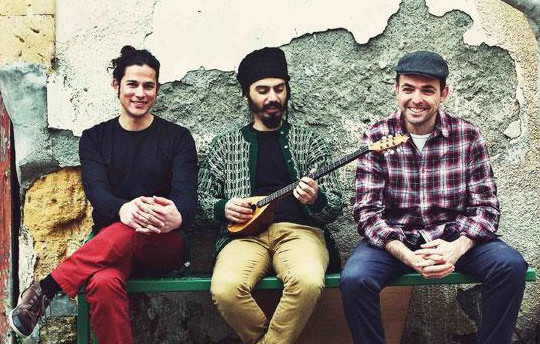 - De Tanzania a los Apalaches y de Hawái a Chipre
- From Tanzania to the Appalachians and from Hawaii to Cyprus
Comenzamos con música del maltratado colectivo de albinos de Tanzania, para seguir con europeos enamorados de África. Esto sí es Hawái por un rato, pero enseguida nos vamos con diversas músicas populares norteamericanas e irlandesas. Nuestra "Tremenda agenda" habla de La Vereda y la Villa, las Noches en los Jardines del Alcázar de Sevilla, de las Noches de Ramadán, destacando una nueva presentación del librodisco de Mariem Hassan, y del FIMPT en Cataluña, donde actúa el grupo chipriota que cierra el programa: Monsieur Doumani.
We start with music from the mistreated albinism collective of Tanzania and we follow with some Europeans in love with Africa. This becomes Hawaii for a while and after that we listen to some popular North American and Irish music styles. Our "Tremenda Agenda" speaks about La Vereda y la Villa, Noches en los Jardines del Alcázar de Sevilla (Seville's Alcázar Gardens Nights), Noches de Ramadán (Ramadan Nights), highlighting a new presentation of Mariem Hassan's CD-book, and FIMPT in Catalonia, where the Cypriot band that we listen at the end, Monsieur Doumani, will perform.
Tanzania Albinism Collective - Peace has vanished - White African power
Sandro Joyeux - Elmando - Migrant
Sandro Joyeux - Sur les rives - Sandro Joyeux
La Complet' Mandingue - Loroloro - Fonidon
The Tau Moe Family with Bob Brozman - Meleana e medley - Ho'omana'o i na
Zoe & Cloyd - Underground railroad - Eyes brand new
André Brunet - À plein souffle - La grosse maison rouge
Ganey Arsement - Le two step du forgeron - Le forgeron
Michael Cleveland - Old brown county barn - Bill Monroe centennial celebration: A classic bluegrass tribute [VA]
Tony Rice - Big mon - Bill Monroe centennial celebration: A classic bluegrass tribute [VA]
Liam Ó Maonlaí - Sadbh ní buruinnealadh
Monsieur Doumani - Ta gonk - Sikoses
(Monsieur Doumani - Oi popáyes - Sikoses)
Foto: / Photo: Monsieur Doumani
La información de cada pieza se presenta en este formato: Artista/Grupo - Canción - Álbum.
Each track's info is presented in this format: Artist/Band - Track - Album