Miércoles, 01 de Febrero de 2017 20:13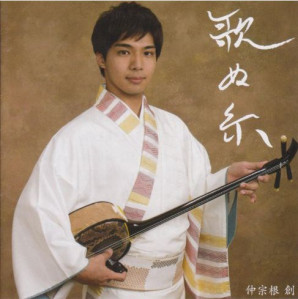 - ¡Okinawa!
- Okinawa!


Programa nº 8 del 2017, hecho principalmente con músicas fascinantes de las islas de Okinawa, en Japón, y algún que otro escarceo más, incluyendo una maravillosa delicia persa.
Show #8 of 2017, made mainly with fascinating music from the Okinawa islands, in Japan, and some other digressions, including a wonderful Persian delicacy.
Figli di Madre Ignota - Olè olè - Fez club
Narise Arakaki - Ashimiji-bushi - Music from Okinawa 2016-2017: Okinawa Shimauta [VA]
Hajime Nakasone & Narise Arakaki - Ichihata nu kui - Music from Okinawa 2016-2017: Okinawa Shimauta [VA]
Hajime Nakasone & Takayuki Tokuzato - Takouyama / Achameeguwa - Music from Okinawa 2016-2017: Okinawa Shimauta [VA]
Ayumi Yonaha - Dunan sunkani - Music from Okinawa 2016-2017: Okinawa Shimauta [VA]
Ayumi Yonaha & Hazuki Iha - Dirabudi-bushi - Music from Okinawa 2016-2017: Okinawa Shimauta [VA]
Chihiro Kamiya & Koyu Kamiya - Hanagasa-bushi - Music from Okinawa 2016-2017: Okinawa Shimauta [VA]
Yoshimasa Touyama - Haiban nu samuree - Music from Okinawa 2016-2017: Okinawa Shimauta [VA]
Churashima Navigator - Ha i mu ru bu shi - Music from Okinawa 2016-2017 [VA]
Behdad Babaei & Navid Afghah - GorizPay - Jooy-e noghrey-e mahtab
Rodrigo Rodríguez - Kumoi jishi - Music for zen meditation
Foto / Picture: Hajime Nakasone