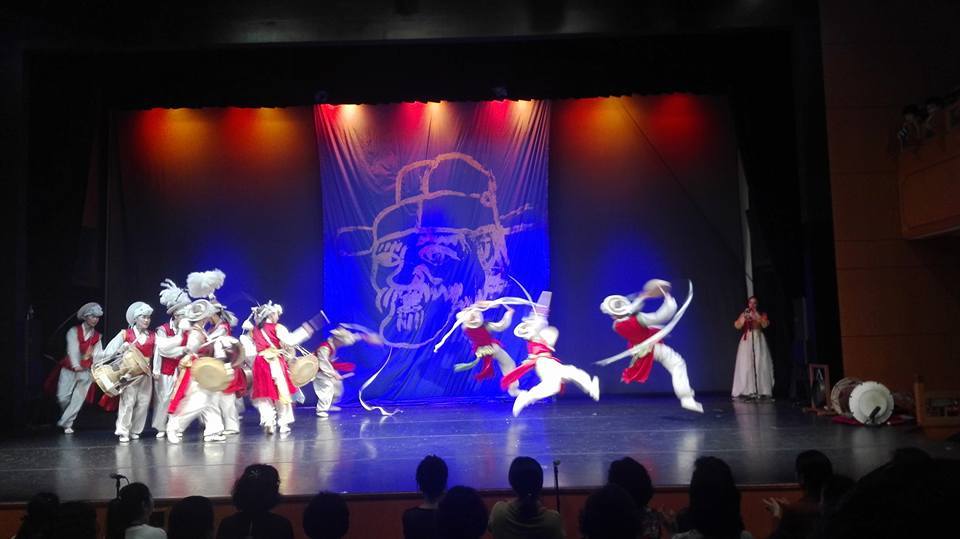 - Viaje a la música coreana
- Journey to Korean music
Programa nº 5 de noviembre, con un programa especial dedicado al Journey to Korean Music, un viaje a Corea y su música en el que Juan Antonio Vázquez estuvo presente representando a Mundofonías el pasado mes de octubre. Os contamos nuestras impresiones y descubrimientos musicales.
Show #5 of November, with a special show dedicated to the Journey to Korean Music, a trip to Korea and its music that Juan Antonio Vázquez attended representing Mundofonías the last month of October. We show you our impressions and our music discoveries.
Chun-Hee Lee - Gu arirang - Coréee: Chant Arirang et Minyo
Song-Hee Pansori LAB - The boating song - [Directo, Seúl / Live in Seoul | Oct 2016]
Park Jiha - Throughout the night - Communion
Akdan Gwangchil - Nan bong ga - Journey to Korean Music 2016 [DVD, V.A.]
Lee hee-moon Company - Narrow mouthed Toad's song - Journey to Korean Music 2016 [DVD, V.A.]
Kyungso Park - [Proximate distance] - The most beautiful connection
Kim Hae-Sook - Hwimori - Corée: Gayageum Sanjo. École Choi Ok-Sam
Lee Jae-Hwa - Eotmori - Corée: L'art du sanjo de geomungo
Choy Kyung-man - Neungge - Cheonsu bara
World Music Ensemble E-Do - Bohoeya - Yeominrok
(Park Jiha - The Longing of the Yawning Divide - Communion)
Foto / Photo: Palsandae (por / by: Mundofonías)