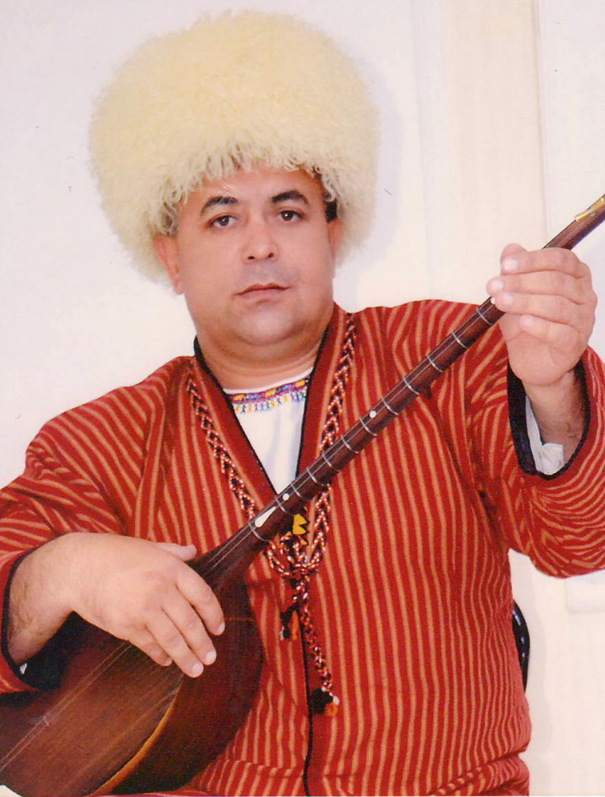 Sharq Taronalari (II)

Seguimos trayendo las joyas de Samarcanda. Segunda tanda de grabaciones en directo totalmente inéditas, realizadas durante la celebración del festival Sharq Taronalari el pasado mes de agosto en la ciudad uzbeka. Músicas de finlandeses, tártaras emigradas a Australia, persas, turcomanos y kazajos. Gracias a César Silva por aportarnos muchas de las grabaciones.
We continue bringing more jewels from Samarkand. This is the second show dedicated to these unreleased takes, recorded at Sharq Taronalari festival held in the month of August in this Uzbek city. Music of Finnish, Tatar (moved to Australia), Persian, Turkmen and Kazakh peoples. Thanks to César Silva for contributing with many of these recordings.
MäSä Duo - [pieza desconocida / unknown title]  - [grabación inédita en directo: / unreleased live recording: Sharq Taronalari, Sharq Taronalari 2017, Samarcanda/Samarkand]
Zulya and the Children of the Underground - Butterfly - [grabación inédita en directo: / unreleased live recording: Sharq Taronalari, Sharq Taronalari 2017, Samarcanda/Samarkand]
Naghsh Ensemble - [varias piezas / several pieces] - [grabación inédita en directo: / unreleased live recording: Sharq Taronalari 2017, Samarcanda/Samarkand]
Palvan Hamidov - [varias piezas / several pieces] - [grabación inédita en directo: / unreleased live recording: Sharq Taronalari 2017, Samarcanda/Samarkand]
Bisenbek Toleubayev - [concierto completo / the whole concert] - [grabación inédita en directo: / unreleased live recording: Sharq Taronalari 2017, Samarcanda/Samarkand]
Imagen: / Image: Palvan Hamidov
La información de cada pieza se presenta en este formato: Artista/Grupo - Canción - Álbum.
Each track's info is presented in this format: Artist/Band - Track - Album