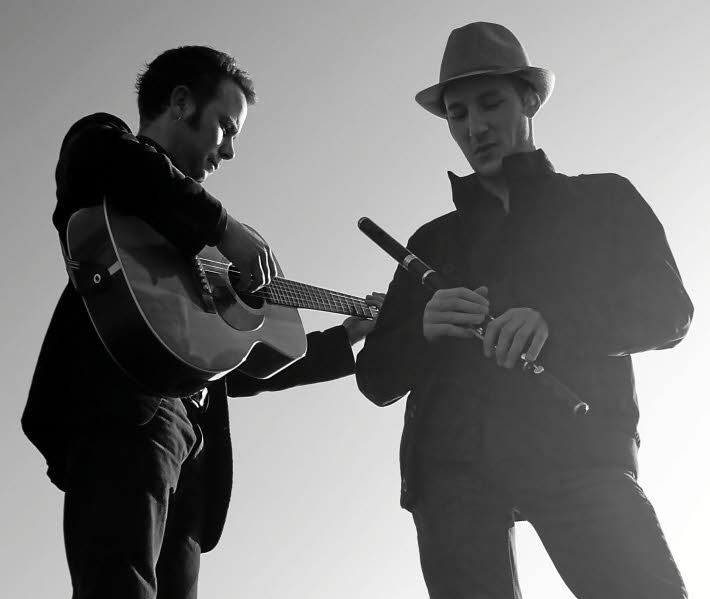 - Mares de Canadá y el norte de Europa
- Canadian and Northern European seas
Escuchamos músicas de raíz europeas con olor a salitre, con sonoridades célticas de Bretaña e Irlanda que incluso nos llevan al otro lado del Atlántico: a Canadá. También recalamos en los puertos musicales de Flandes, Finlandia y Estonia.
We play some European rooted and salt-scented music, with Celtic airs from Brittany and Ireland that make us travel also to the other side of the Ocean: to Canada. We also call in some other Flemish, Finnish and Estonian musical ports.
Menguy-Bérenguer - A greiz galon - Spring days
Richard Wood & Gordon Belsher - Winston Scotty tunes - A music PEI collection: Deep roots in red dirt vol. III [VA]
Vishtèn - La fougue des fées - 45e Festival Interceltique Lorient 2015 [VA]
Solas - Unnamed Shetland rell / Da new rigged dhip - 46e Festival Interceltique Lorient 2016 [VA]
Tymen Kerveillant Quintet - Ar Meilher / Gavotte Bigoudene - 46e Festival Interceltique Lorient 2016 [VA]
Les Ramoneurs de Menhirs ha Bagad Bro Kemperle - Les grands nigauds - Breizhanok
Naragonia Quartet - Hellebore / Too Late to Sleep - Contemporary folk from Flanders [VA]
Duo Emilia Lajunen & Suvi Oskala - Polkka - Folk from Finland vol 4 [VA]
Ilkka Heinonen Trio - Erlkönig - Folk from Finland vol 4 [VA]
Tuulikki Bartosik - Karins brudposlka - Estonian folk music artists 2016-2017 [VA]
Leparesee - Jänese õhkamine - Väräjän
Foto: / Photo: Menguy-Bérenguer
La información de cada pieza se presenta en este formato: Artista/Grupo - Canción - Álbum.
Each track's info is presented in this format: Artist/Band - Track - Album