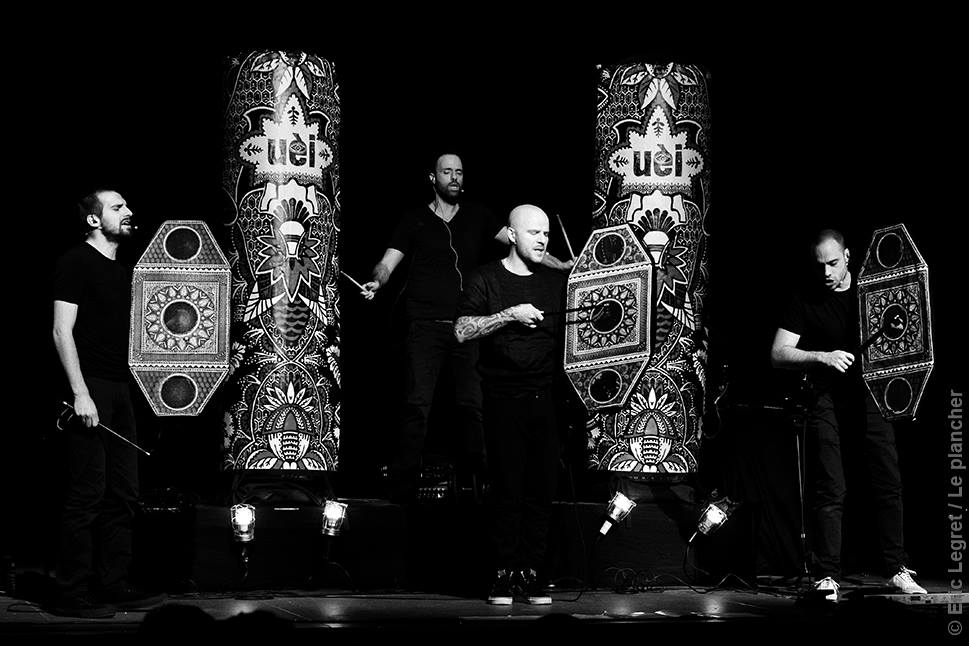 - FEMUA (II), Babel Med y novedades transcontinentales
- FEMUA (II), Babel Med and transcontinental new releases

Terminamos nuestra crónica del festival FEMUA de Costa de Marfil con la entrevista del grupo local Révolution. También os ofrecemos las entrevistas realizadas en el Babel Med de Marsella con el grupo franco-reunionés Pachibaba y los occitanos Uèi. Terminamos con novedades y próximos lanzamientos que nos llevan por Ecuador, Escandinavia, el sur de África, Francia y Mongolia.
We complete our report about FEMUA festival in the Ivory Coast with the interview with the local band Révolution. We also bring you two interviews held at Marseille's Babel Med with the Franco-Reunionese band Pachibaba and the Occitan one Uèi. We end up with some new and next releases that take us through Ecuador, Scandinavia, southern Africa, France and Mongolia.
K'Koustik - Sonjé Sergius - Son trasé
Pachibaba - [directo en / live at: Café Bisik] - [inédito / unreleased]
Pachibaba - Pou dansé - [inédito / unreleased]
Uèi - Ai mamà - Ai mamà [single]
Révolution - Viens danser - Overdose
Río Mira - Román, Román - Marimba del Pacífico [adelanto / preview]
Monoswezi - Nyuchi - A je
Meïkhâneh - Uulyn nulims - La silencieuse
(Meïkhâneh - Talyn Thème - La silencieuse)
Entrevistas / Interviews: Pachibaba, Uèi, Révolution
Foto: / Photo: Uèi
La información de cada pieza se presenta en este formato: Artista/Grupo - Canción - Álbum.
Each track's info is presented in this format: Artist/Band - Track - Album