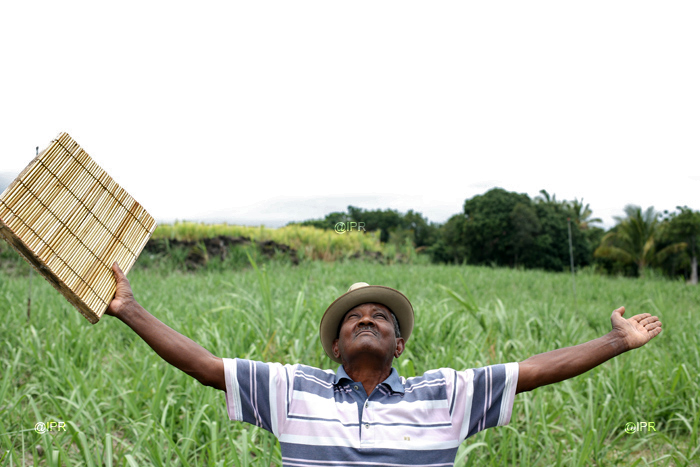 - La Reunión 2017 - Zaire 1974
- Réunion 2017 - Zaire 1974
Visitamos dos países africanos y dos momentos en el tiempo. Por un lado, la pequeña pero vital isla de La Reunión, con una muestra de sus músicas actuales y algún recuerdo, anunciando nuestra próxima presencia en el IOMMA (Indian Ocean Music Market) y en el Sakifo Musik Festival. Por otro lado, nos trasladamos a la República Democrática del Congo del 1974, entonces llamada Zaire, y escuchamos grabaciones del mítico festival Zaire 74.
We visit two African countries at two different times. On the one hand, the little but lively island of Réunion, with a sample of its contemporary music and some memories as well, also announcing our upcoming presence at IOMMA (Indian Ocean Music Market) and Sakifo Musik Festival. On the other hand, we travel to the Democratic Republic of Congo of 1974, then known as Zaire, and we listen to some recordings from the legendary festival Zaire 74.
Saodaj' - Pokor lèr - [recopilación: / compilation: PRMA La Réunion, VA]
Identité - Identité - [recopilación: / compilation: PRMA La Réunion, VA]
Firmin Viry - Marie Moussassa - Ile de La Réunion: Maloya
Lindigo - Milé sèk milé [+ Fixi] - [recopilación: / compilation: PRMA La Réunion, VA]
Grèn Sémé - Tibet - Hors sol
Abeti - Liwela - Zaire 74: The African artists [VA]
Franco and T.P.O.K. Jazz - Balingaka ngaite - Zaire 74: The African artists [VA]
Miriam Makeba - Amampondo - Zaire 74: The African artists [VA]
Orchestre Stukas - Biboma - Zaire 74: The African artists [VA]
Abumba Masikini - Limbisa nga - Zaire 74: The African artists [VA]
Tabu Ley Rochereau & Afrisa - Celicia - Zaire 74: The African artists [VA]
Foto: / Photo: Firmin Viry
La información de cada pieza se presenta en este formato: Artista/Grupo - Canción - Álbum.
Each track's info is presented in this format: Artist/Band - Track - Album