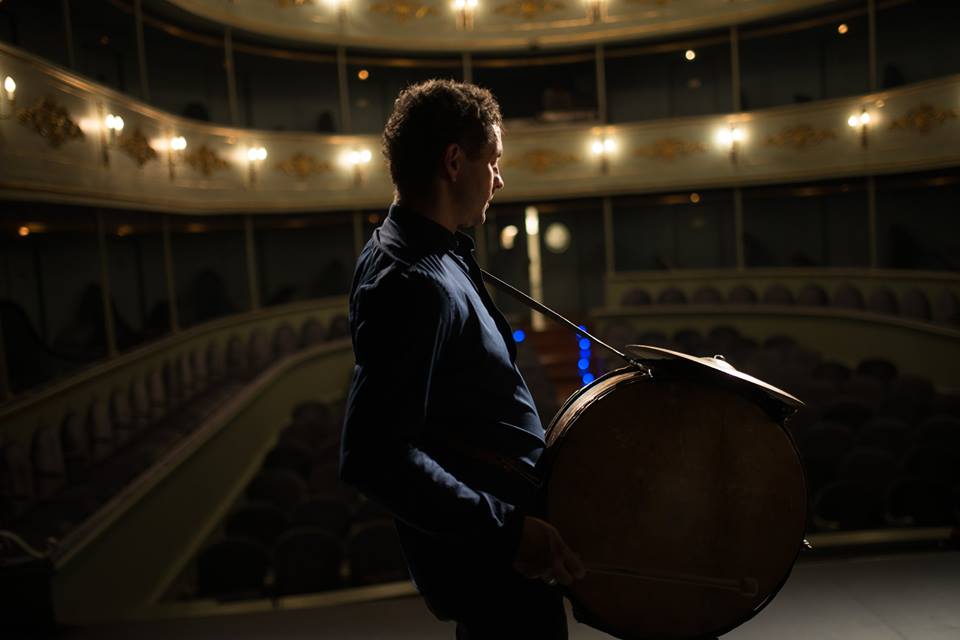 - Construyendo en Polonia y volando a Bielorrusia
- Constructing in Poland and flying to Belarus
Hoy entrevistamos a Piotr Piszczatowski, responsable de la Feria de Constructores de Instrumentos que se celebra en Varsovia, dentro del Festival Todas las Mazurkas del Mundo, al que asistirá Araceli. También hablamos con el músico bielorruso afincado en Galicia Vadim Yukhnevich y de su proyecto Volando Libre. Antes, habíamos abierto con la transculturidad hetrerodoxa de Hudna.
Today we interview Piotr Piszczatowski, in charge of the de Instrument Makers Fair, to be held in Warsaw, during the All the World's Mazurkas Festival, at which Araceli will be attending. We also chat with the Belarussian musician living in Galicia Vadim Yukhnevich, about his project Volando Libre. Before, we had started with the hetedrodox transcultural proposal of Hudna.
Hudna - Blue 9/8 - Kaynaşma
Józef Zieliński - Kujawiak: O nie bede pasła bydła kole miasta - Melodie ziemi kujawskiej [VA]
Sowa Family Band - Wolny starodawny - Polish folk music: Rzeszowskie; Songs and music from Piątkowa
Janusz Prusinowski Trio - Taniec rubina - Serce
Kazimierz Andrejczak - A za wolóm moje wołki - Piesni Puszczy Kurpiowskiej [VA]
Vigüela - A la Marijuana - Temperamento
Kapela Metów - Ogrywka chmielowa - Muzyka źródeł vol. 31 / Sources of Polish folk music [VA]
Sowa Family Band - Polka suwana - Polish folk music: Rzeszowskie; Songs and music from Piątkowa
Janusz Prusinowski Kompania - Mazurek ciarkowskiego - [directo inédito / unreleased live recording]
Volando Libre - Danza de los mercaderes - Miel y jengibre
Volando Libre - Aire del camino - Miel y jengibe
Entrevistas / Interviews: Piotr Piszczatowski, Vadim Yukhnevich
Foto: / Photo: Piotr Piszczatowski por/by Isa Saiz
La información de cada pieza se presenta en este formato: Artista/Grupo - Canción - Álbum.
Each track's info is presented in this format: Artist/Band - Track - Album