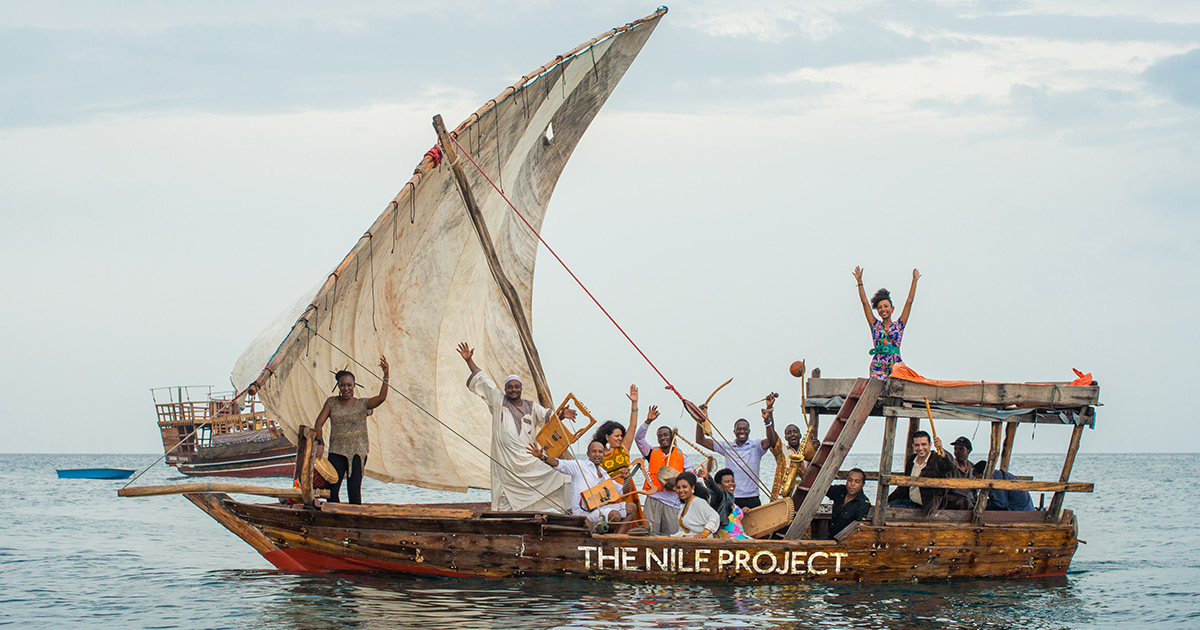 - Favoritos de febrero + Por tierras y épocas
- February favorites + Through lands and ages

Suenan los tres discos favoritos de Mundofonías del mes de febrero: la obra póstuma de la saharaui Mariem Hassan, el encuentro de músicos de los países del Nilo en The Nile Project y la monumental antología del canto khöömii mongol. Seguimos viajando por América Latina, África Occidental, China y Europa, tendiendo también lazos a otras épocas.
We begin with the three Mundofonías' February favorite albums: the posthumous work of the Sahrawi artist Mariem Hassan, the encounter of musicians from all the Nile countries in The Nile Project, and the huge anthology of Mongolian khöömii. We continue our trip through Latin America, Western Africa, China and Europe, also connecting with other ages.
Favoritos de febrero / February favorites
Mariem Hassan - Naaraf leila - La voz indómita (del Sáhara Occidental)
The Nile Project - Omwiga - Jinja
Tserendavaa Dashdorj - Khökh salyn gol - Une anthologie du khöömii mongol [VA]
Por tierras y épocas / Through lands and ages
Miryam Quiñones - Tonada de luna - Con el alma en vilo
Guo Gan & Aly Keita - Danse tribale - Peace in the world
Orchestra Baobab - Foulo - Tribute to Ndiouga Dieng
Maës, Martin & Gruel - Seçil güzel - Feule caracal
Cie. Rassegna - Ode sur la misère - Il sole non si muove
Auster Loo - Auster Loo - Rhythm and breath
Zefiro Torna, Vocalconsort Berlin & Ghalia Benali - Araftu'l hawa - The allegory of desire