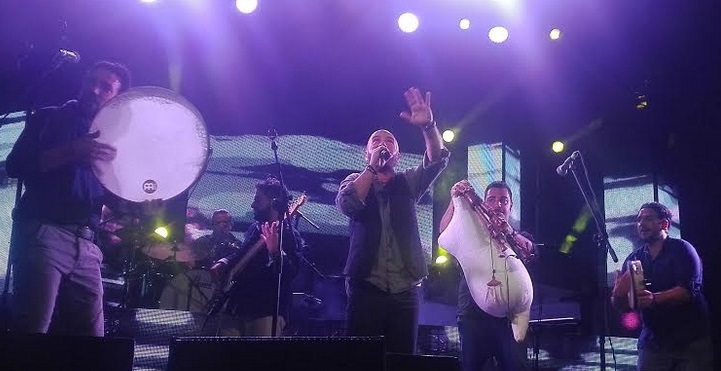 - Premio Andrea Parodi

Programa nº 7 de noviembre, con un especial dedicado al Premio Andrea Parodi, celebrado en Cerdeña el pasado mes de octubre y al cual Juan Antonio Vázquez asistió como miembro del jurado. Escuchamos varios grupos participantes, hablamos con algunos de ellos (Parafonè, Vesevo y Mau Mau) y con la cantante y directora artística Elena Ledda.
Show #7 of November, a special show dedicated to the Premio Andrea Parodi, held in Sardinia last October that Juan Antonio Vázquez attended as a member of the jury. We listen to some of the participating bands, we talk to some of them (Parafonè, Vesevo and Mau Mau) and to the singer and artistic director Elena Ledda.
Domo Emigrantes - Leucade - [Premio Andrea Parodi]
Pupi di Surfaro - Bomme - [Premio Andrea Parodi]
Parafonè - Amistà - [Premio Andrea Parodi]
Vesevo - O rre rre - [Premio Andrea Parodi]
Mau Mau - Miramare - 8000 km
Massimo Donno - Vento e polvere - Partenze
Andrea Parodi & Elena Ledda - Rosa resolza - Rosa resolza
Tatè Nsongan - Dormi gli occhi - Dikalo lissen'up
(Savina Yannatou & Elena Ledda - Dilluradai - Tutti baci)
Entrevista / Interview: Parafonè
Entrevista / Interview: Vessevo
Entrevista / Interview: Mau Mau
Entrevista / Interview: Elena Ledda
Foto/Photo: Parafonè en/at Premio Andrea Parodi, Cagliari, 2016 por/by Mundofonías