Domingo, 30 de Noviembre de 2014 20:17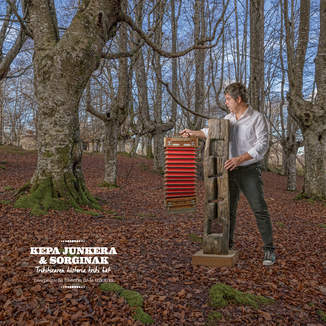 - Danzas y mantras 
- Dances and mantras
Este programa nos trae, sobre todo, músicas do tierras itálicas e hispánicas, aunque bien variadas: folk, experimentación y conexiones con otras culturas. También estrenamos el nuevo disco de Kepa Junkera.
This show brings us music mostly from Italian and Spanish lands, although quite varied: folk, experimentation and connections with other cultures. We also have the première of the new Kepa Junkera's album
DeCalamus

- L'asiateca

Arakne Mediterranea

- Pizzica de core

Tre Martelli

&

Gianni Coscia

- Sbrando / Brando 'd Gamondi

A Filetta

&

Fadia Tomb el-Hage

- Leterella

Kepa Junkera

&

Sorginak

- Roman eta Kontxa Urraza Zollon

Miguel Afonso

- Nivarote

Cahórnega

- Entrambicillos

Ruaille Baille

- Ongi bizi

Street Wings

- Happy Sunday

Mursego

- Salanikalesala

TsG TrIb

- RB

Rosa Zaragoza

- Mantra de l'adeu

MuOm

- Shamen
Viernes, 28 de Noviembre de 2014 11:21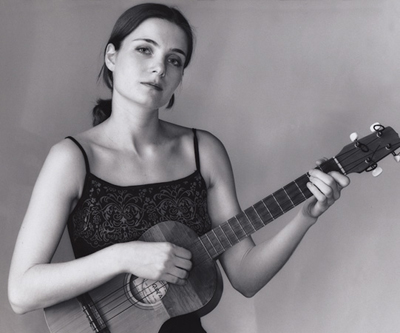 - Báltico, Caribe, Indico...
- Baltic, Caribbean, Indian Ocean...
Comenzamos en el Báltico, con músicas de Estonia y Polonia, para seguir por otros territorios europeos y después saltar a los sonidos caribeños de Cuba y Puerto Rico. Desde allí viajamos a la isla de La Reunión, conocemos la música de un país no reconocido, Somalilandia, así como otras propuestas africanas y europeas.
We start by the Baltic Sea, with music from Estonia and Poland, and we continue in other European territories before we jump to the Caribbean sounds from Cuba and Puerto Rico. Then, we travel to the Reunion island, we listen to the music from a non-recognised country, Somaliland, and some other African and European proposals.
Svjata Vatra

- Jak by Meni syvyi kin

Muzykanci

- Kolysala riba wode

Bester Quartet

- Reysele

Marta Topferová

&

Tomás Liska

- Aby me miloval

Basco

- Hathaway's cavalier

Zorita

- The clyster of the world

Omara Portuondo

- Caravana

Armando Pacheco Matos

- Doña Jacinta y Goyo Loreta (plena)

René Lacaille

- La coupe canne

Sahra Halgan Trio

- Anigoo yaroo

Louvat Bros

- Aialik odissey

Safar Republique

&

Baba Sissoko

- Segou
Foto / Picture: Marta Topferová
Miércoles, 26 de Noviembre de 2014 11:17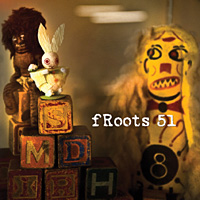 - fRoots & Diego Galaz
Revisamos la selección musical que acompaña al último número de la fRoots, una de las más prestigiosas a nivel mundial en el ámbito de las músicas del mundo, y hablamos con el violinista Diego Galaz acerca del Festival de Instrumentos Insólitos de Burgos que él dirige.
We review the musical selection that comes with the last fRoots world music magazine's issue, which is among the most prestigious ones all over the world. We also speak with the violin player Diego Galaz about Burgos' Festival de Instrumentos Insólitos (unusual instruments festival) which he directs.
Kathryn Tickell

&

The Side

- Sideslip (fRoots 51)

Rachel Newton

- Queen of Elfan's nourice (fRoots 51)

Lutine

- Death and the lady (fRoots 51)

Béla Fleck

&

Abigail Washburn

- Railroad (fRoots 51)

Xylouris White

- Psarandonis syrto (fRoots 51)

Ross Daly

- Earpigon (fRoots 51)

Kasse Mady Diabaté

- Ko kuma magni (fRoots 51)

Mastretta

- Fetén, fetén

[Entrevista

Diego Galaz

]

Fetén Fetén

- He visto un oso en los Cárpatos
Domingo, 23 de Noviembre de 2014 20:11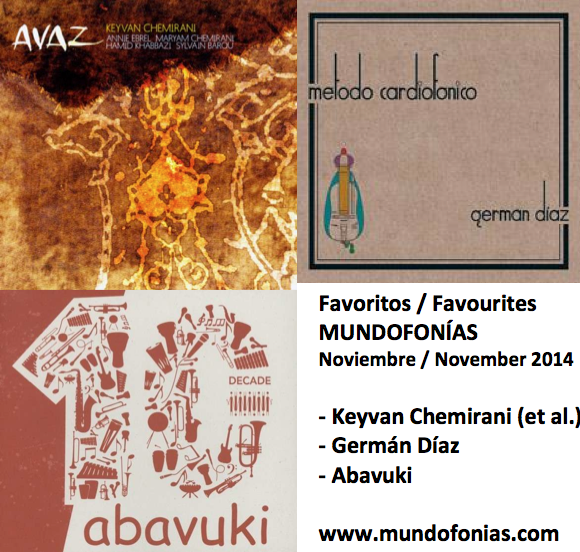 - Favoritos de noviembre + la vuelta al mundo
- November favourites + around the world
Abrimos con los tres discos favoritos del mes, los Favoritos Mundofonías Noviembre 2014, firmados por los sudafricanos Abavuki, el genial zanfonista y multiinstrumentista Germán Díaz y el proyecto Avaz, que aúna las culturas musicales persa y bretona, con Keyvan Chemirani al frente. Con uno de los músicos de Avaz, Sylvain Barou, enlazamos con la música celta y seguimos dando la vuelta al mundo conectando con la India, Escandinavia, la Nueva York global, Portugal, América Latina y el mundo árabe.
We start with the three favourite albums of the month, Mundofonías' Favourites November 2014: the South African band Abavuki, the amazing hurdy-gurdy and other instruments player Germán Díaz and the Avaz project, gathering together Persian and Breton music cultures and leaded by Keyvan Chemirani. We find a link with Celtic music thanks to Sylvain Barou, one of the Avaz performers, and we continue around the world connecting with India, Scandinavia, a global New York, Portugal, Latin America and the Arab world.
Abavuki - Mamfene [Favorito Mundofonías]
Germán Díaz - La topolino amaranto [Favorito Mundofonías]
Keyvan Chemirani - Chaharmezrab nava [Favorito Mundofonías]
Sylvian Barou

,

Dónal Lunny

,

Pádraig Rynne

- It's a thought when you think about it / The slide from grace / The star above the garter

Pádraig Rynne

- Strawberry Sun

Murali

- Reel to raga

Himmerland

- Dannish 7/8 8(live at Folk Spot Denmark 2014)

TriBeCaStan

- Bwiti

Uma Coisa em Forma de Assim

- Periclitam os grilos

Cumbia Chicharra

- Chita

Temenik Electrik

- Haïnik
Domingo, 23 de Noviembre de 2014 20:38
Keyvan Chemirani (et al.) | Germán Díaz

|

Avabuki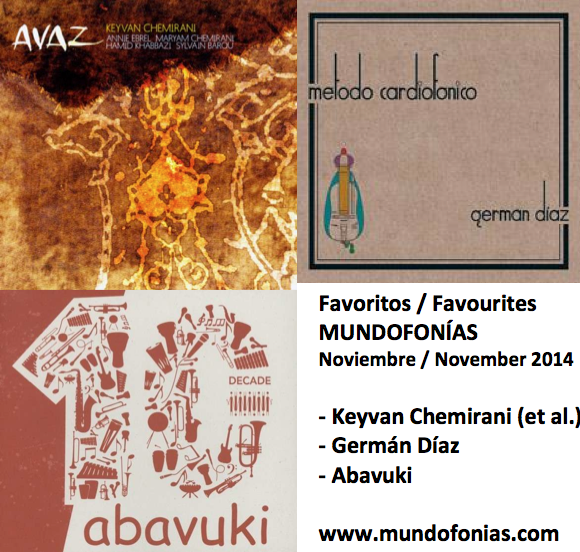 Favoritos Mundofonías | Noviembre 2014 
Mundofonías' Favourites | November 2014
Keyvan Chemirani (et al.) · 'Avaz' · Innacor
Germán Díaz · 'Método cardiofónico' · Producciones Efímeras
Avabuki · 'Decade' · Templit / B Gough
Viernes, 21 de Noviembre de 2014 23:15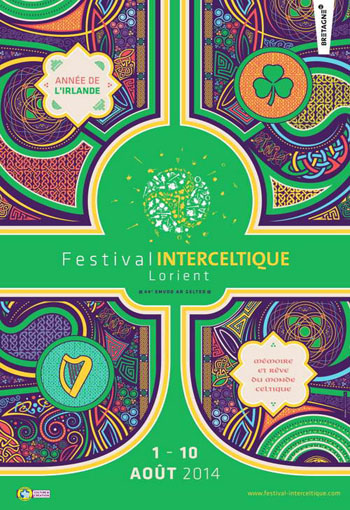 - Festival Interceltique de Lorient
Selección de grupos y artistas que han participado en el Festival Intercéltico de Lorient y cuyas músicas han sido incluidas en las últimas recopilaciones publicadas por el festival bretón.
A selection of bands an artists that have performed at the Interceltic Festival of Lorient, which music has been included in the last compilations issued by this festival in Britanny.
Barzaz - Ar butun 

(

44e Festival Interceltique Lorient

)

Diaouled ar Menez - Gwezenn an avaloù 

(

42e Festival Interceltique Lorient

)

Hamon Martin Quintet - Roscoper 

(

43e Festival Interceltique Lorient

)

Ronan Le Bars Group - An distro 

(

43e Festival Interceltique Lorient

)

Lúnasa - Morning nightcap 

(

44e Festival Interceltique Lorient

)

Julie Fowlis - Turas san Lochmor 

(

44e Festival Interceltique Lorient

)

Ruth Keggin - She 'neen aeg mish as aalin 

(

44e Festival Interceltique Lorient

)

Yves Lambert Trio - Un air de Kildare 

(

44e Festival Interceltique Lorient

)

Tuenda - Ronda de Tarna 

(

43e Festival Interceltique Lorient

)

Titi Robin

&

Laal Asmaan - Hindi lovairi 

(

43e Festival Interceltique Lorient

)

Salsa Céltica - El agua de la vida 

(

44e Festival Interceltique Lorient

)

The Olllam - The devilll for my hurt 

(

44e Festival Interceltique Lorient

)
Lunes, 17 de Noviembre de 2014 18:45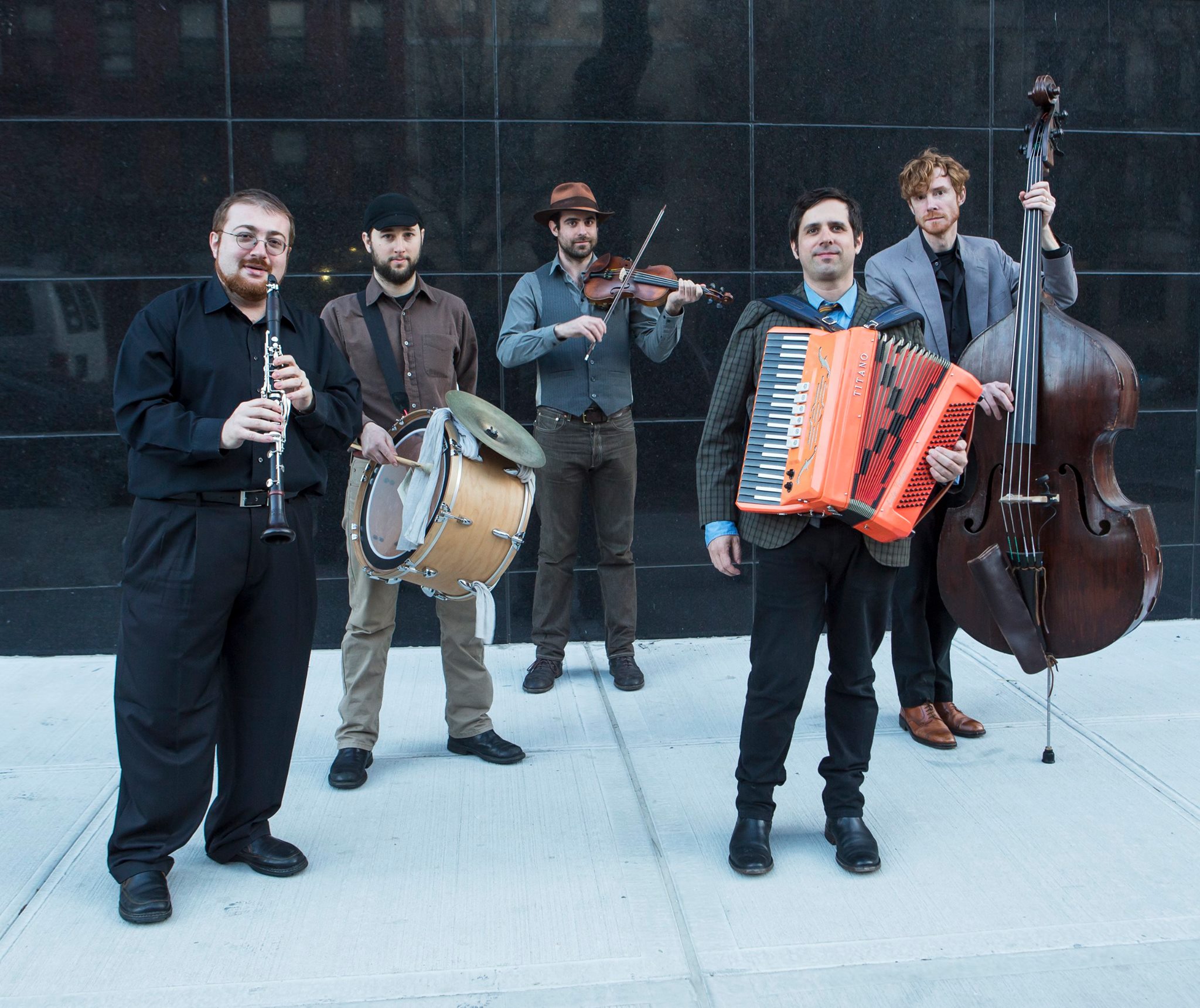 - Orientes y sures
- Easts and Souths
Viajamos en esta edición por músicas de Europa del Este, America del Sur y mundos orientales.
In this issue we travel through music from Eastern Europe, South America and the Oriental worlds.
Vołosi

- Sigut techno

Litvakus

- Zisl's sher and karahod

Amariszi

- Dik man

Antwerp Gipsy-Ska Orkestra

- Zvonija, zvonija

Hilja Grönfors

&

Latšo Džinta

- Enhän minä kotiani

Jitka Šuranská

- Zelený víneček

Liguriani

- Pantalino / Polca in la minore

Vítor Ramil - Foi no mês que vem
Luna Monti & Juan Quintero

- Chaleco / Traidora

Paula Barembuem

&

Daniel Mesquita

- Chacarera para ahuyentar al miedo

Ricardo Herz

- Maghrebíase

Driss el Maloumi

- Douceur pour 2 R

Arifa

- Maktub

Mw'Soul (Ghalia Benali & Mâäk) - Crystal tears (Flamundo V)
Foto / Picture: Litvakus
Viernes, 14 de Noviembre de 2014 12:55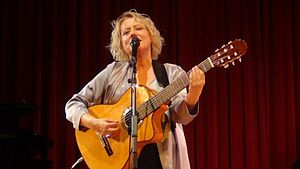 - Voces de mujeres ibéricas
- Iberian women voices
Selección de algunas de las mejores voces ibéricas de mujer en maravillosas interpretaciones.
A selection of some of the best Iberian female voices doing outstanding performances.
Foto / Picture: Marina Rossell
Miércoles, 12 de Noviembre de 2014 16:21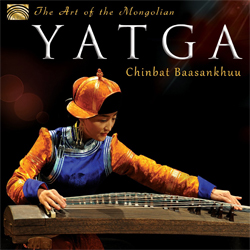 - Flamencos y más
- Flamenco and more
Músicas de todo el mundo en estas Mundofonías, que nos llevan desde Madagascar y el Congo hasta Palestina o Mongolia, con mucho flamenco también.
Music from all over the world in this Mundofonías' issue: from Magacascar and Congo to Palestine or Mongolia, with a lot of flamenco as well.
Duo Sabîl

&

Quatuor Béla

- L'autre histoire

She'koyokh

- Teke zortlatmasi

Germán Díaz

- Cúmulo con ventrículo izquierdo

Diego Clavel

- Estoy cansao de esperar (Guajira)

Joaquín de Sola

- Amantes (Alegrías)

Blas Córdoba el Kejío

&

Chano Domínguez

- Agua de la mañana [+

Agustín Carbonell el Bola]
Salao

- Malagueña con cantes abandolaos

Chinbat Baasankhuu

- The trot of the horse with the black velvet coat

Razia

- Baraingo

Kasai Allstars

- Thus spoke the ancestors
Lunes, 10 de Noviembre de 2014 20:40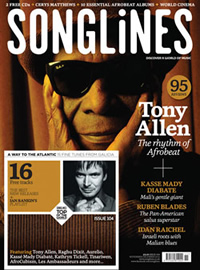 - Songlines
Repasamos algunas de las propuestas que la revista Songlines nos ofrece en los discos que acompañan su último número. Tanto su habitual selección de novedades Top of the World, la elección de un invitado, en este caso, el novelista escocés Ian Rankin, así como un CD adicional dedicado a Galicia
We review some of the proposals included in the CDs that come with the last issue of Songlines magazine: their usual selection of new releases Top of the World, a playlist chosen by a guest, the Scottish novelist Ian Rankin in this case, and an additional compilation CD dedicated to Galicia.
Domingo, 09 de Noviembre de 2014 13:52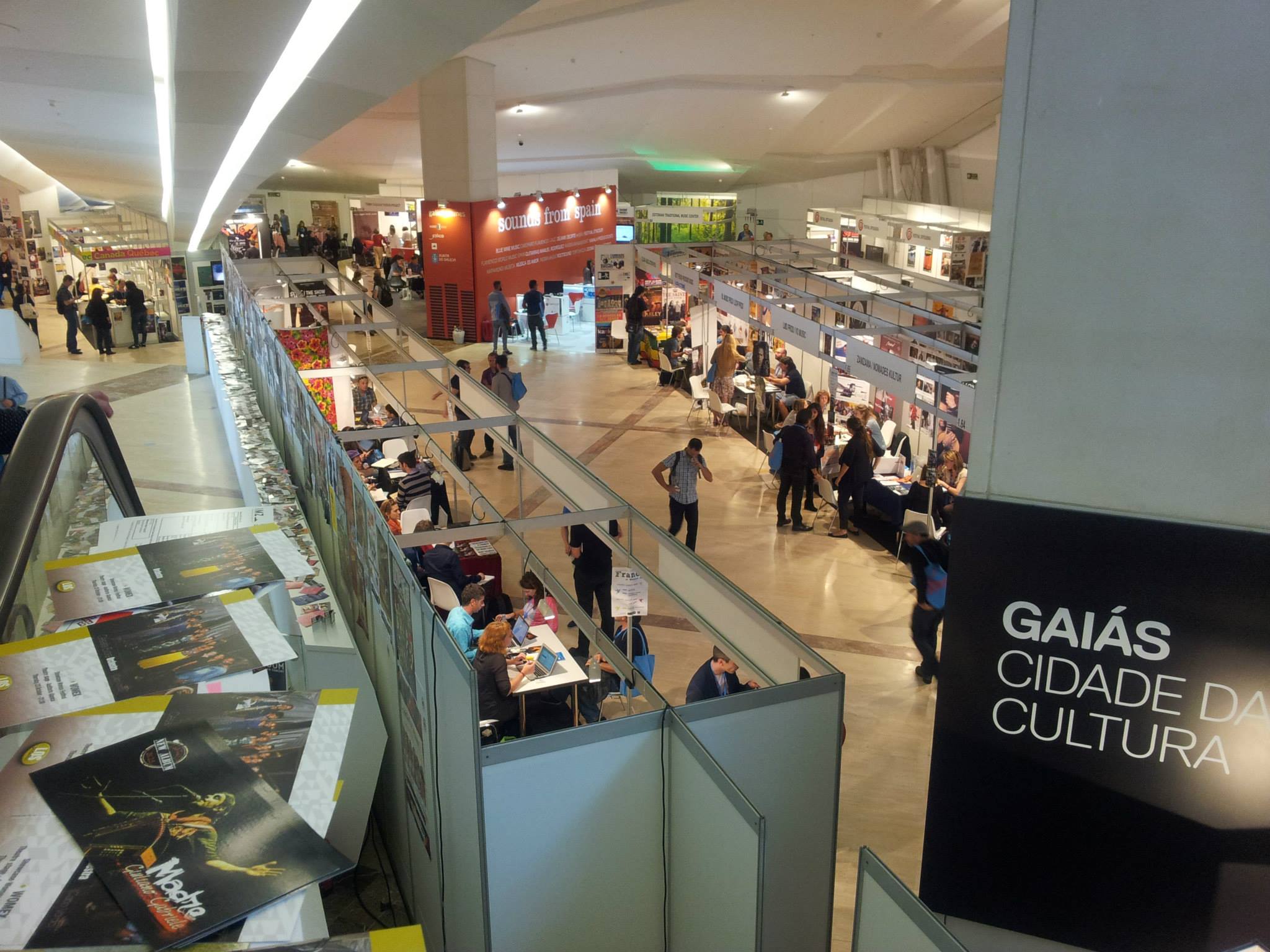 - Cosecha del Womex
- WOMEX harvest
Escuchamos en este programas algunas novedades discográficas que han llegado a nuestras manos en el reciente Womex celebrado en Santiago de Compostela, aprovechando también para comentar algunos de los conciertos que pudimos ver allí.
We listen in this show some of the new releases that have reach our hands during the recent edition of WOMEX held in Santiago de Compostela and we also talk about some of the performances we attended there.
Özlem Bulut Band

- Aşk Bitmez

Söndörgő

- Jozo

Ethiocolor

- Keremiela

Abavuki

- Umoya

Rura

- Jigs

Germán López

- Gorée

Ceumar

- Engasga gato

Aurelio

- Irawini

Ray Lema

,

Ballou Canta

,

Fredy Massamba

&

Rodrigo Viana

- Bwetamane

Trad Attack!

- Kooreke

Maut

- Nana
Foto por / Picture by: Mundofonías
<< Inicio < Anterior

31

32 33 34 35 36 37 38 39 40 Siguiente > Fin >>


Página 31 de 92