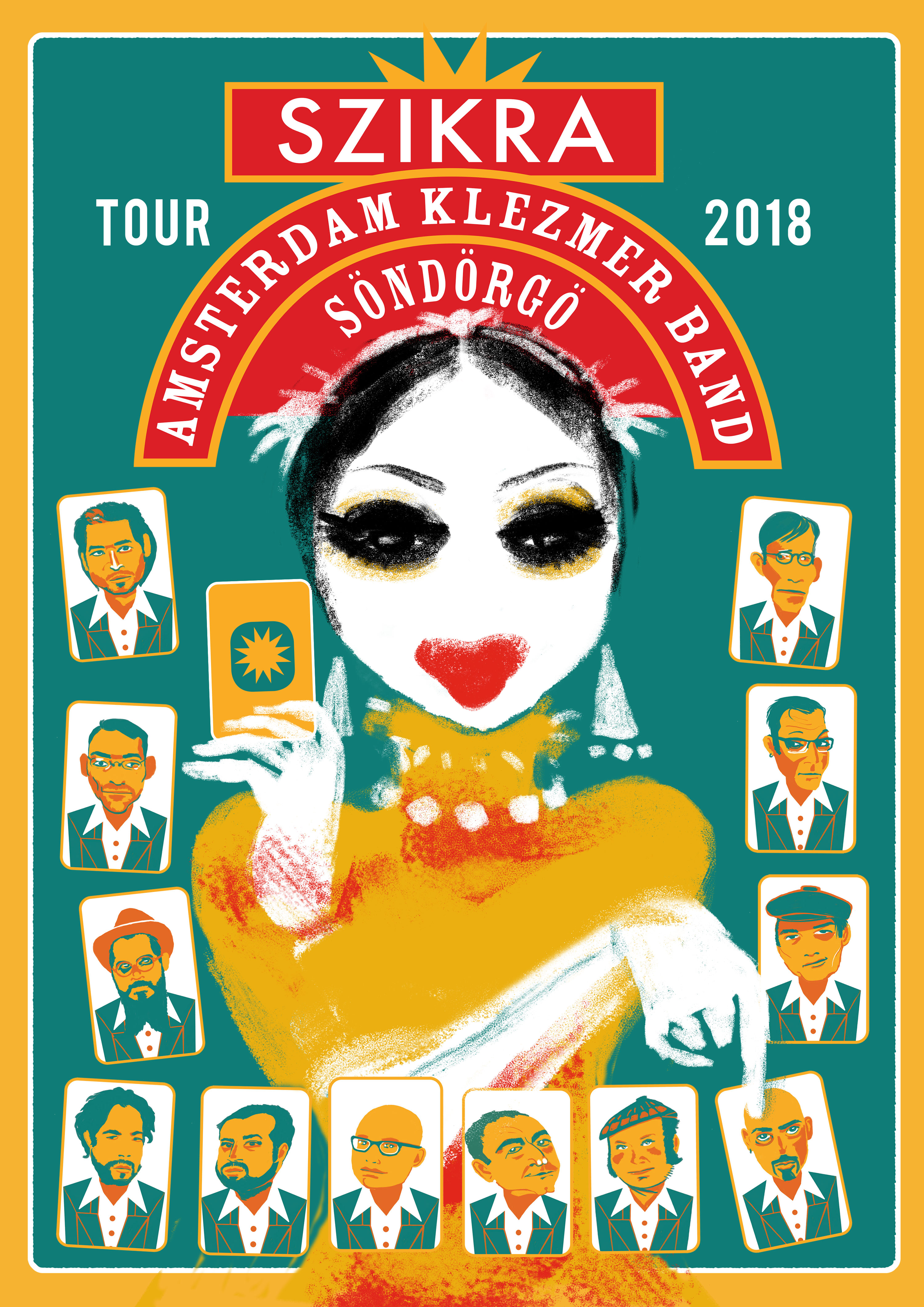 Favoritos de junio | Felices encuentros
June favorites | Fortunate encounters
Repasamos los tres discos favoritos de Mundofonías del mes de junio: el recopilatorio "Listen all around: The golden age of Central and East African music", el encuentro de los holandeses de la Amsterdam Klezmer Band con los húngaros de Söndörgő y, finalmente, la propuesta londinense y multifacética de Don Kipper. Después de volver por Hungría y pasar por Grecia continuamos con música de las Primeras Naciones de América del Norte y más felices encuentros y combinaciones: Norteamérica con Holanda y el sur de la India, China con Siria y Turquía con Bengala.
We review the three June favorite Mundofonías albums: the compilation "Listen all Around: The Golden Age of Central and East African Music", the encounter of a Dutch band, the Amsterdam Klezmer Band, and a Hungarian one, Söndörgő, and, finally, a multifaceted project based in London: Don Kipper. After traveling again to Hungary and stop over in Greece, we continue with the music of the North American First Nations and more fortunate encounters and combinations: North America with the Netherlands and Southern India, China with Syria and Turkey with Bengal.
Favoritos de junio / June favorites
- Ilunga Patrice, Misomba Victor [et al.] - Mama Josefina - Listen all around: The golden age of Central and East African music [VA]
- Amsterdam Klezmer Band & Söndörgő - Shifted sirba - Szikra
- Don Kipper - Gambrinus - Seven sisters
Felices encuentros / Fortunate encounters
- Kerekes Band - Magyar betyár - Magyar betyár
- Michalis Terzis & Vasilis Skoulas - Apovrochari ourane - A tribute to Greece
- Gary Stroutsos - Salish moon - Night chant: Native American flute
- Elements - To the light - The alchemy
- Gao Hong & Issam Rafea - Walking the distance - Life as is
- Baul Meets Saz - Dilki doya - Namaz
- (Gao Hong & Issam Rafea - Up and down - Life as is)
La información de cada pieza se presenta en este formato: Artista/Grupo - Canción - Álbum.
Each track's info is presented in this format: Artist/Band - Track - Album