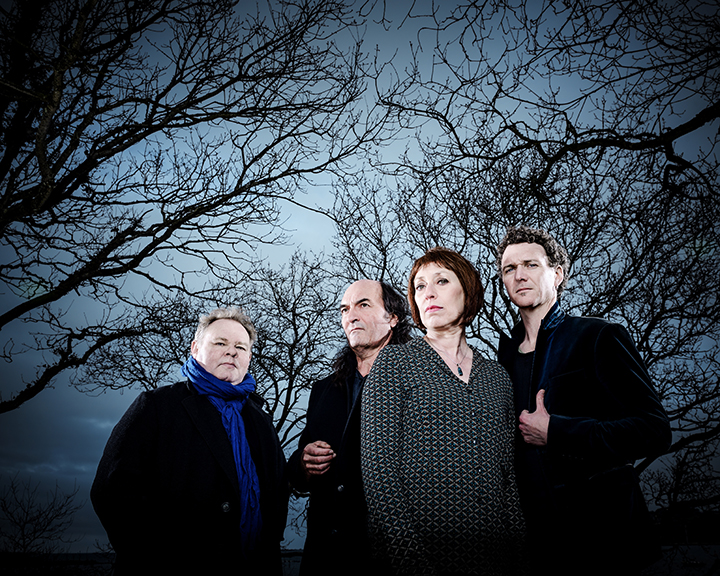 - Favoritos de mayo | Corazón de África e Iberia
- May favorites | Heart of Africa and Iberia
Abrimos con los tres discos favoritos de Mundofonías del mes de mayo: los de Malagasy Guitar Masters, Jacky Molard Quartet y la recopilación sextuple Le monde des musiques traditionelles del sello Ocora - Radio France. Tras sumergirmos en la nueva música del belgacongoleño Baloji, seguimos con sabrosas y muy diversas, por procedencia y tratamiento, músicas ibéricas: Mercedes Peón, Vigüela, Carles Dénia, Janita Salomé y Duarte.
We start with the three May monthly favorite Mundofonías albums: Malagasy Guitar Masters', Jacky Molard Quartet's and the 6 CDs compilation Le monde des Musiques Traditionelles by Ocora - Radio France label. After diving into the new music of the Belgian-Congolese artist Baloji, we continue through very flavorful and different, in procedence and approachment, Iberian music: Mercedes Peón, Vigüela, Carles Dénia, Janita Salomé and Duarte.
Favoritos de mayo / May favorites
Malagasy Guitar Masters - Tsakorarake - Malagasy Guitar Masters
Jacky Molard Quartet - Bolom - Mycelium
[Artistas populares wagogo / Wagogo popular artists] - Cimdolobwa - Ocora: Le monde des musiques traditionnelles. CD 1: Du Mali à Madagascar [VA]
Corazón de África e Iberia / Heart of Africa and Iberia
Baloji - Peau de chagrin / Bleu de nuit- 137 Avenue Kaniama
Mercedes Peón - Déixaas - Déixaas
Vigüela - Arrímate, pichón, a mí - A tiempo real [adelanto / preview]
Carles Dénia - Puis que te conec, esforça'm que jo t'ame - Ausiàs March: Cant espiritual
Janita Salomé - Bocage - Valsa dos poetas
Duarte - Fado escorpião - Sem dor nem piedade
Imagen: / Image: Jacky Molard Quartet
La información de cada pieza se presenta en este formato: Artista/Grupo - Canción - Álbum.
Each track's info is presented in this format: Artist/Band - Track - Album